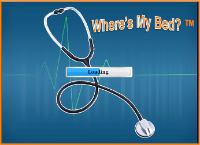 >>Contact us to schedule one of these sessions at your workplace.
These simulation games were first piloted in 2004. Since then, thousands of managers, leaders, and students played these games.
A typical participant is either an experienced business leader or high-potential talent who wants to improve their business processes that affect their customers. They realise that they need to learn and practice creating breakthroughs using "process improvement" and "innovation" tools. They want to improve their influencing skills that then help them manage the changes associated with business process management (BPM).
Both games teach the basic concepts of Lean Six Sigma, Change Adoption and Gamification, as applied to a business process. It is a hands-on and a fast-paced simulation game geared to fully engage the participants.
100% of the participants rated these games as
"the most valuable learning experience in their life."
The participants specifically learn:
Basic continuous improvement framework of Lean Six Sigma and Innovation

Define/Measure, Analyze, Improve and control (DMAIC)

Voice of the Customer, Kano model, Critical-to-quality characteristics, Defects

"Learning to see", Value-stream mapping, Cost of Poor Quality (COPQ)

Roger's Curve, Fast-fail learning, Neuroleadership SCARF model, Influencing skills

Gage R&R, Measurement Error analysis

Cause and Effect diagram

Little's law, Process cycle efficiency (PCE)

Pull Systems, Kanban

5S

Special Cause and Common cause variation

Value-added analysis

Change adoption and Gamification concepts
These games can be embedded in curricula where 1-day or 1.5-days or 2-days or 5-days training events are delivered.
At the end of the session, the participant:
Learns the basic language of Lean and Six Sigma

Has a sound understanding of the best practices of increasing change adoption

Learns to provide value that is meaningful to the customers

Discovers how ambiguous, unclear, undefined processes deters breakthroughs and how to achieve breakthroughs

Learns how data can drive performance
A classroom session is shown below.
>>

Contact us to schedule one of these sessions at your workplace.